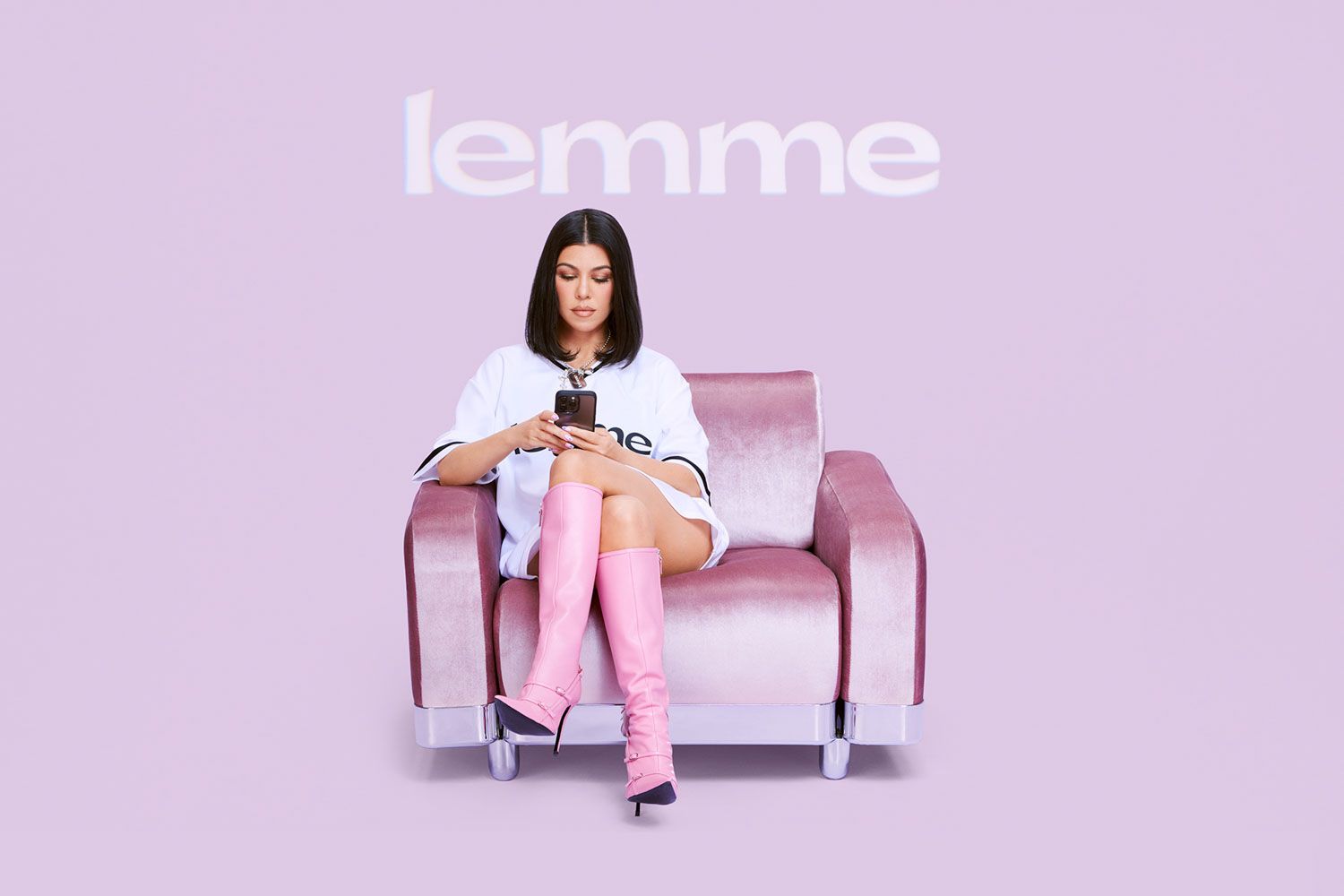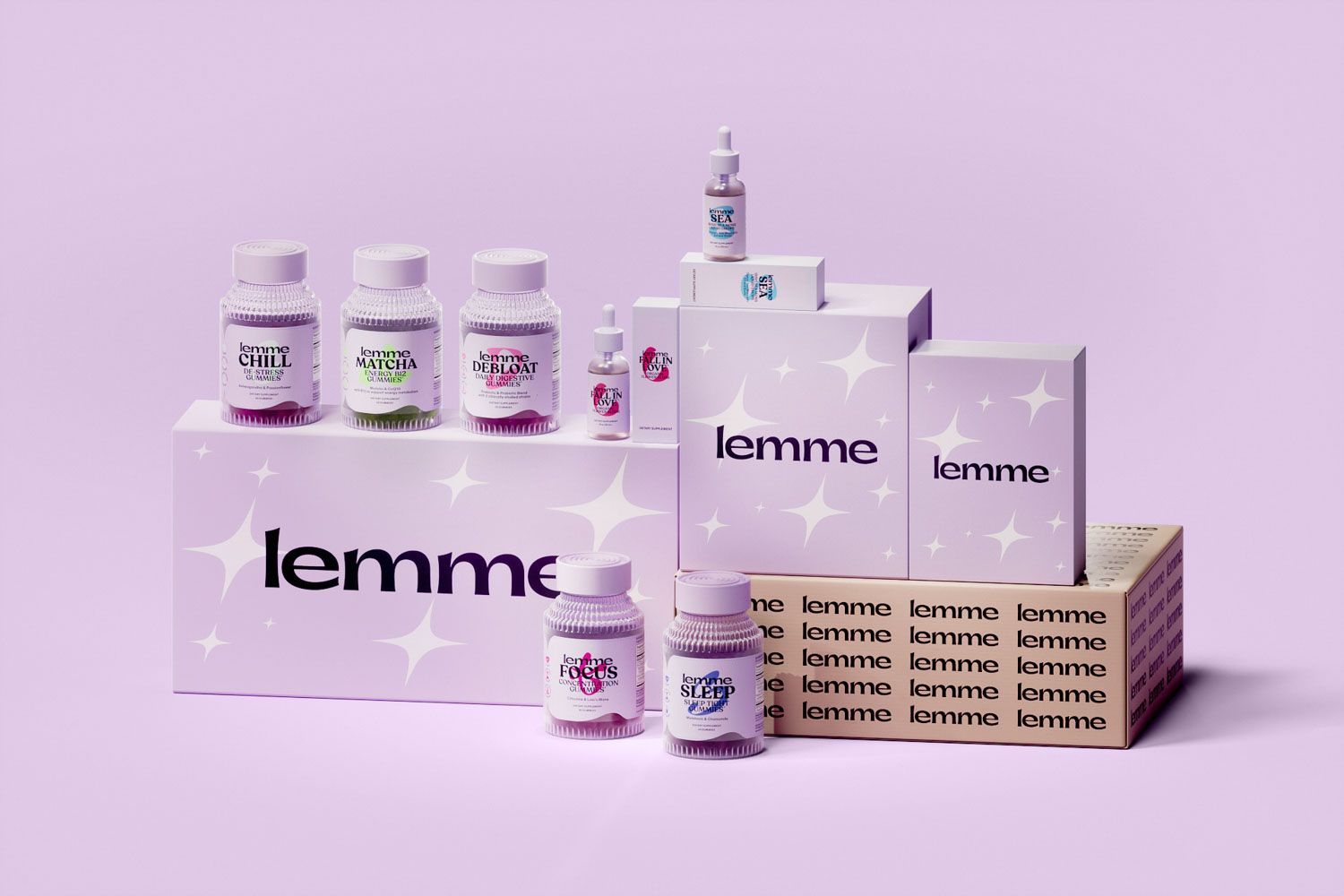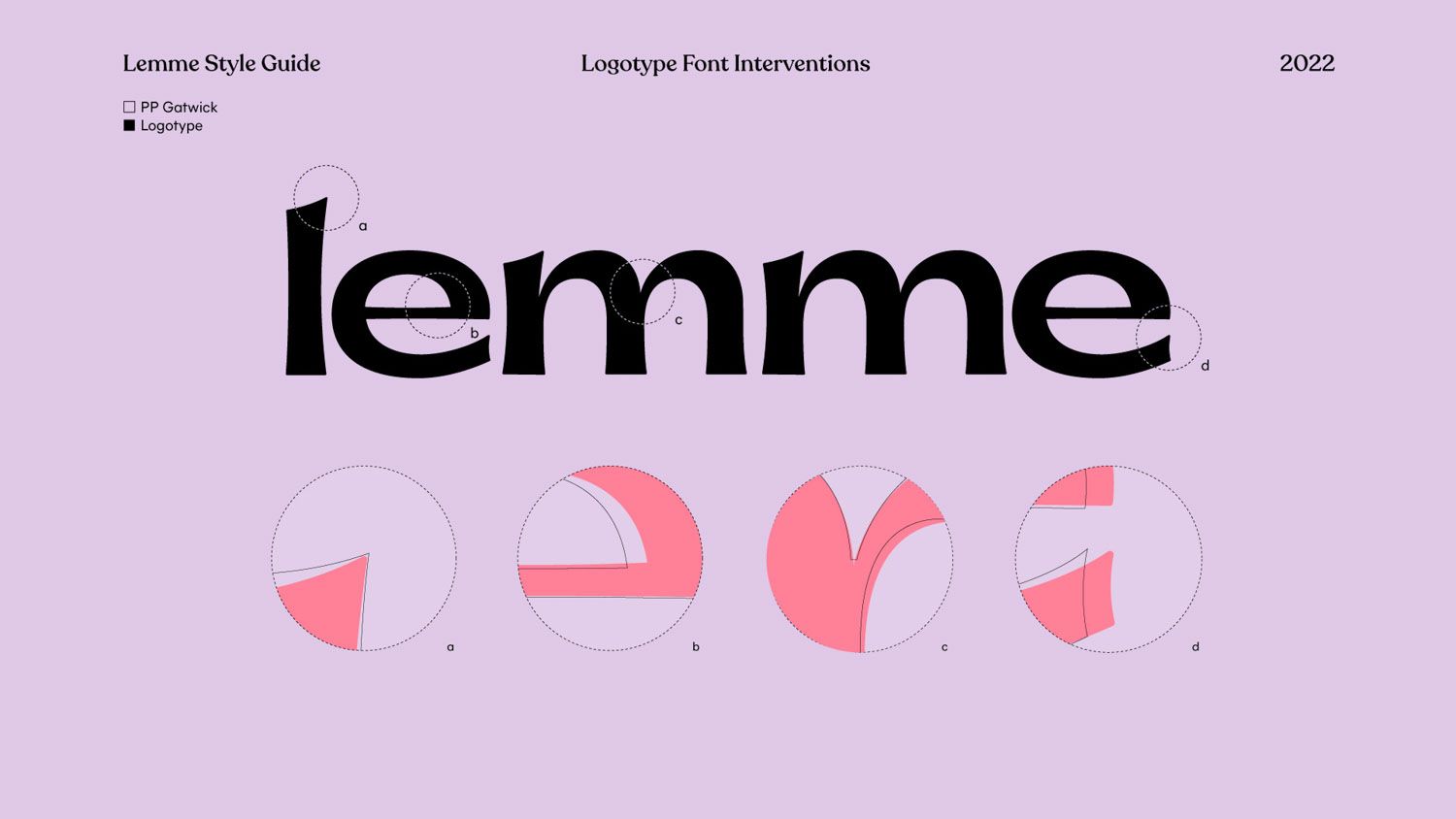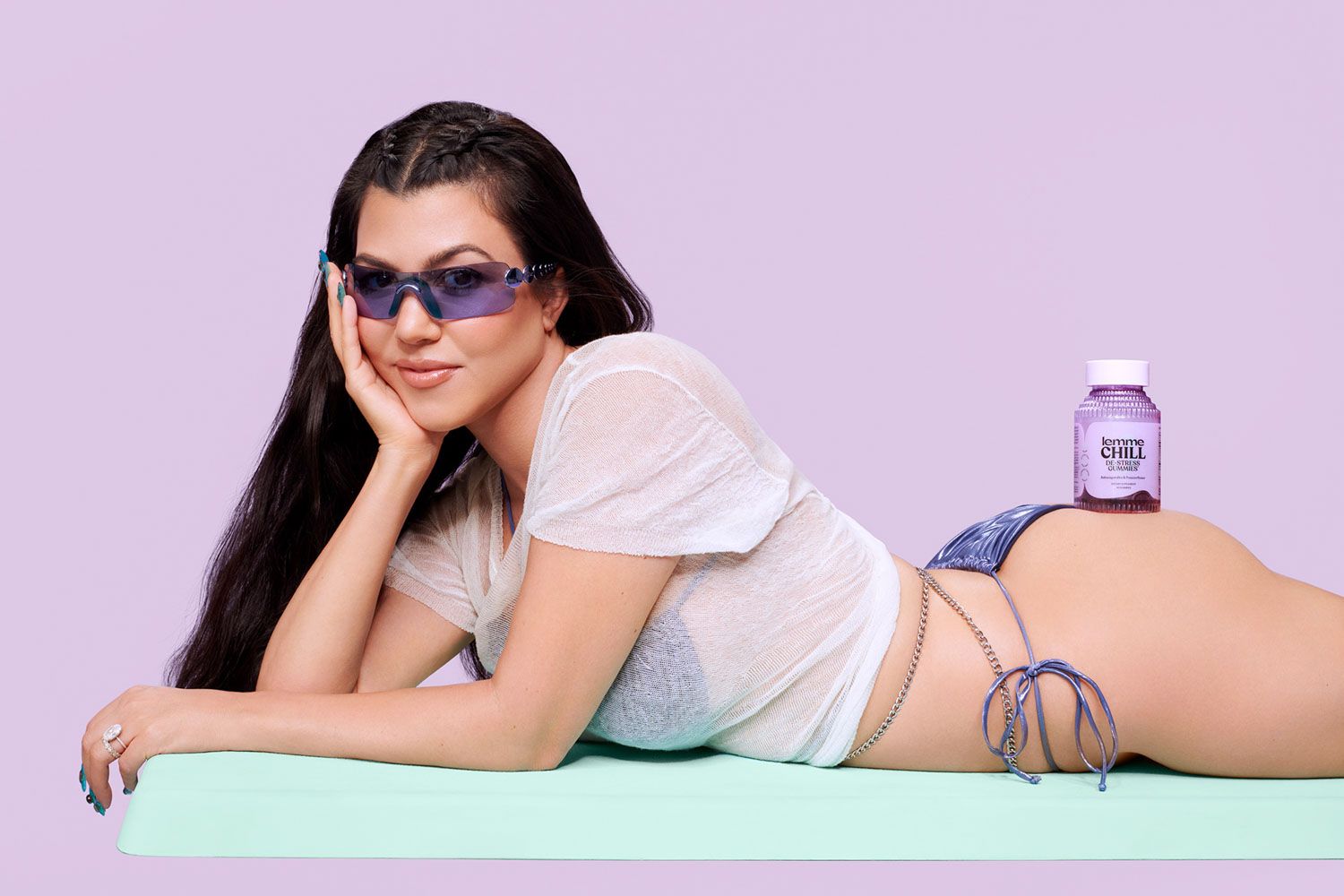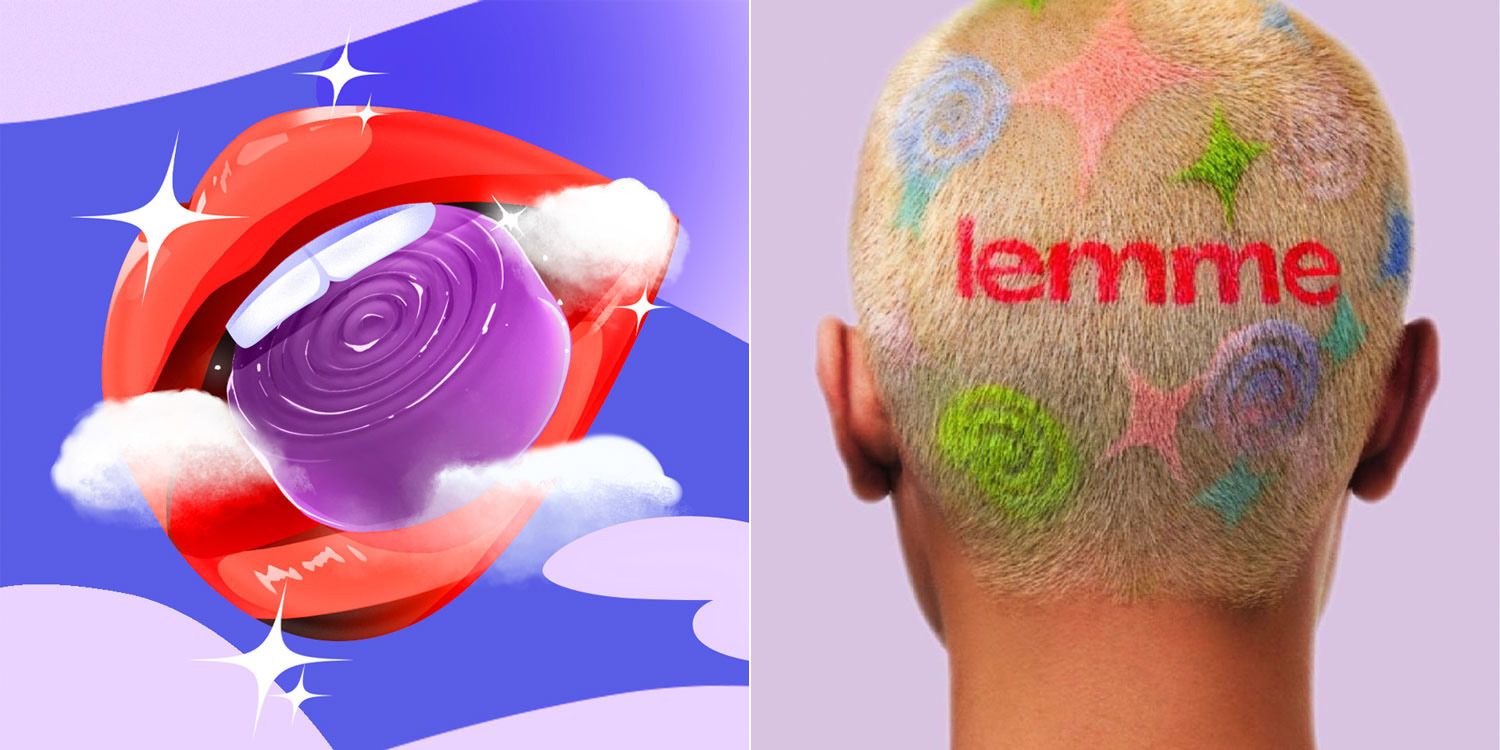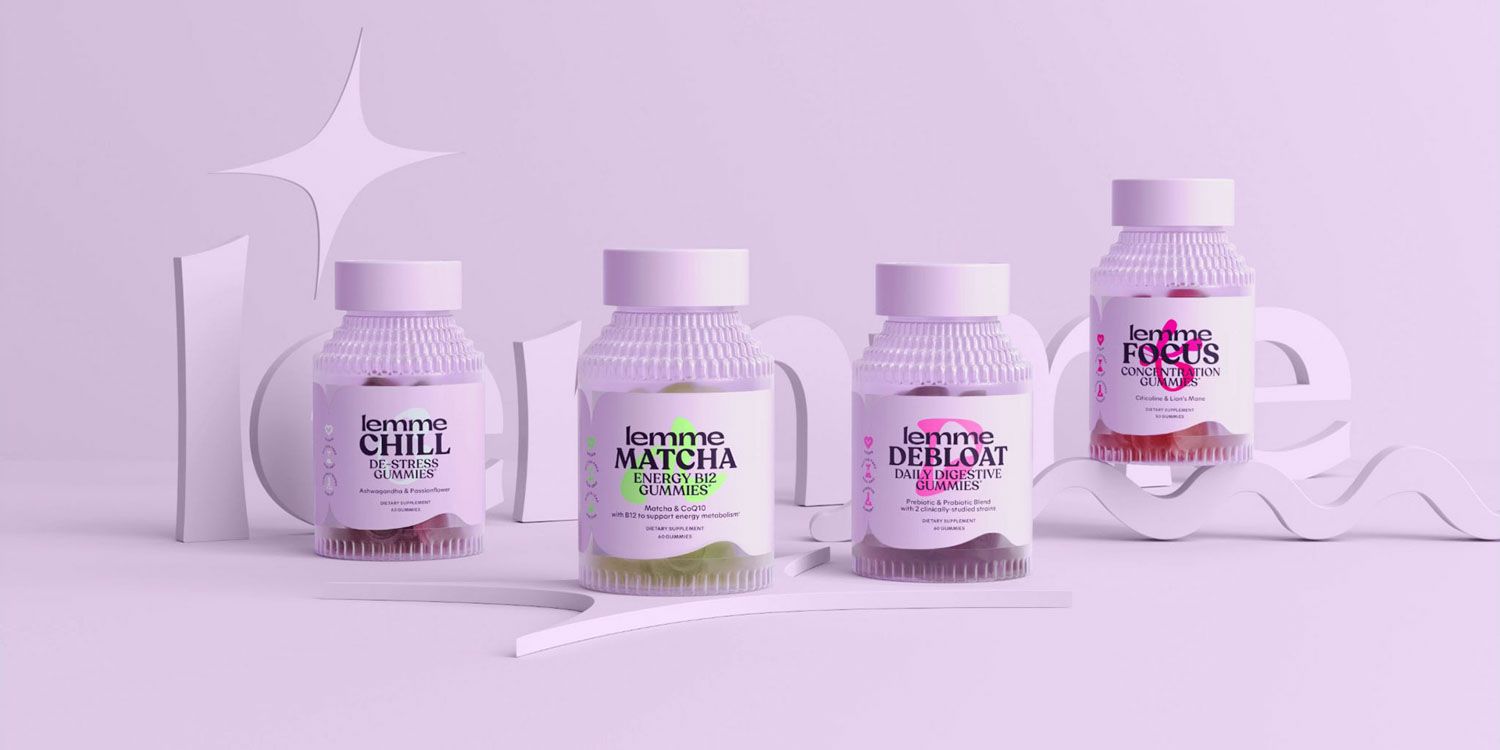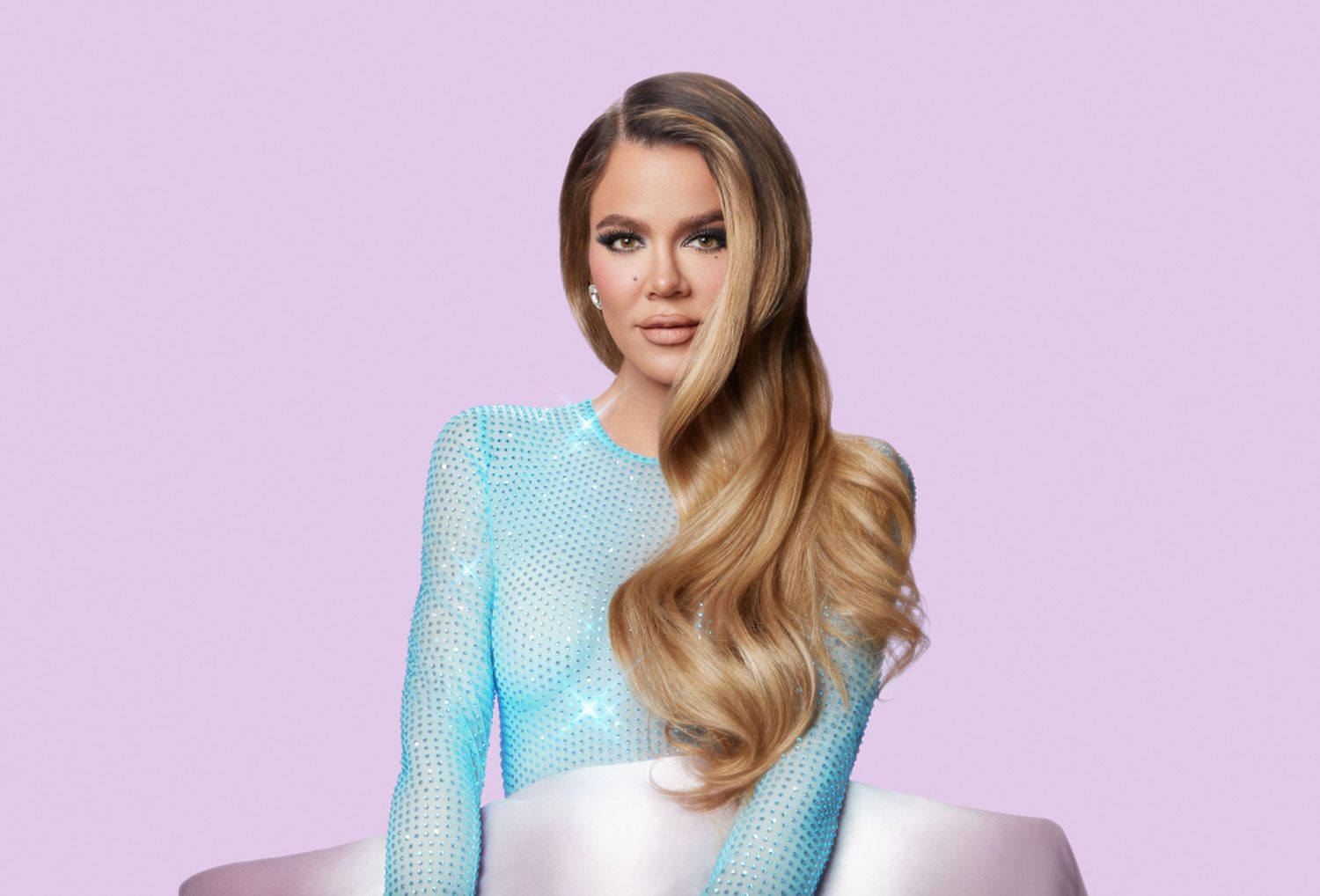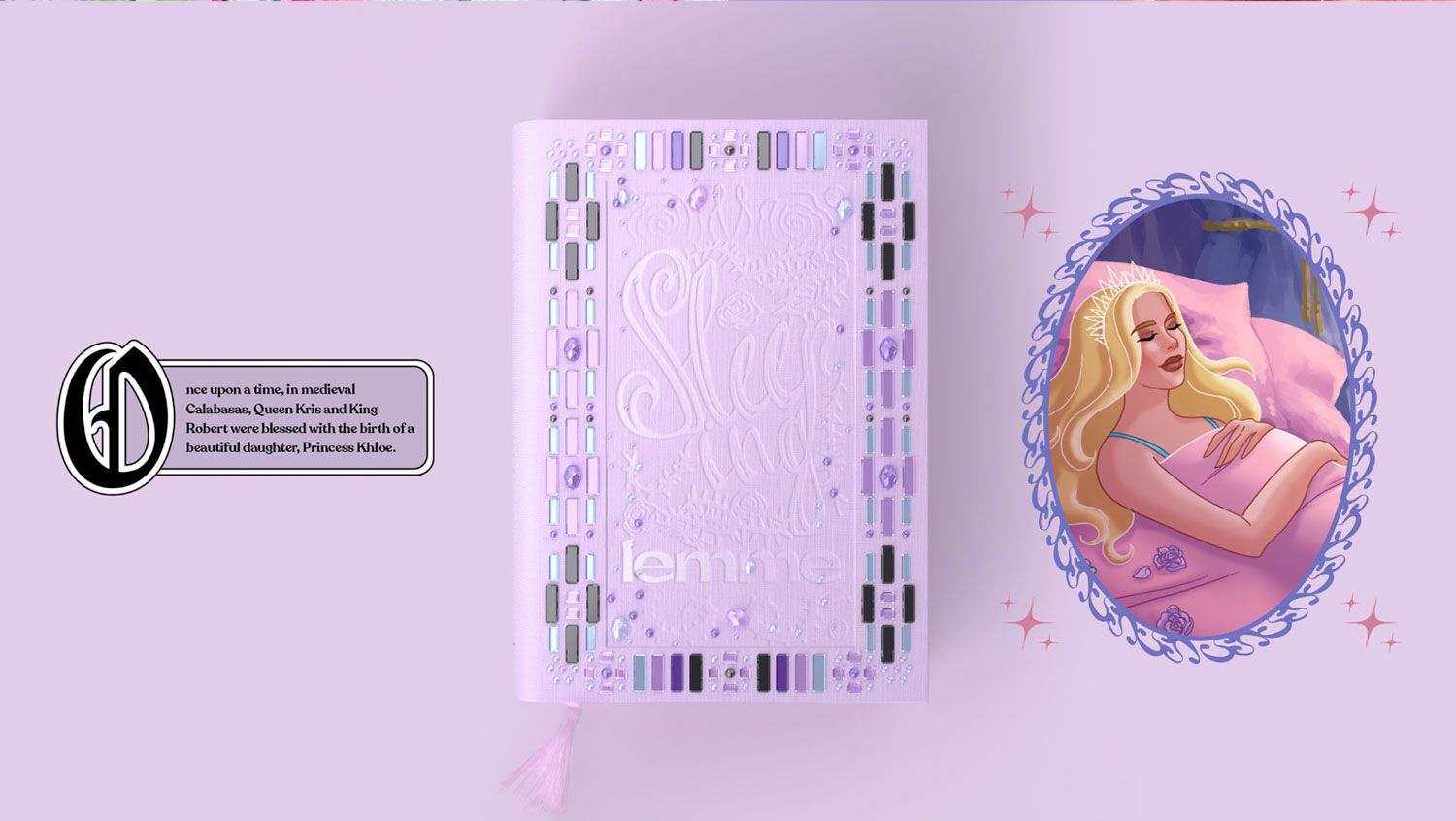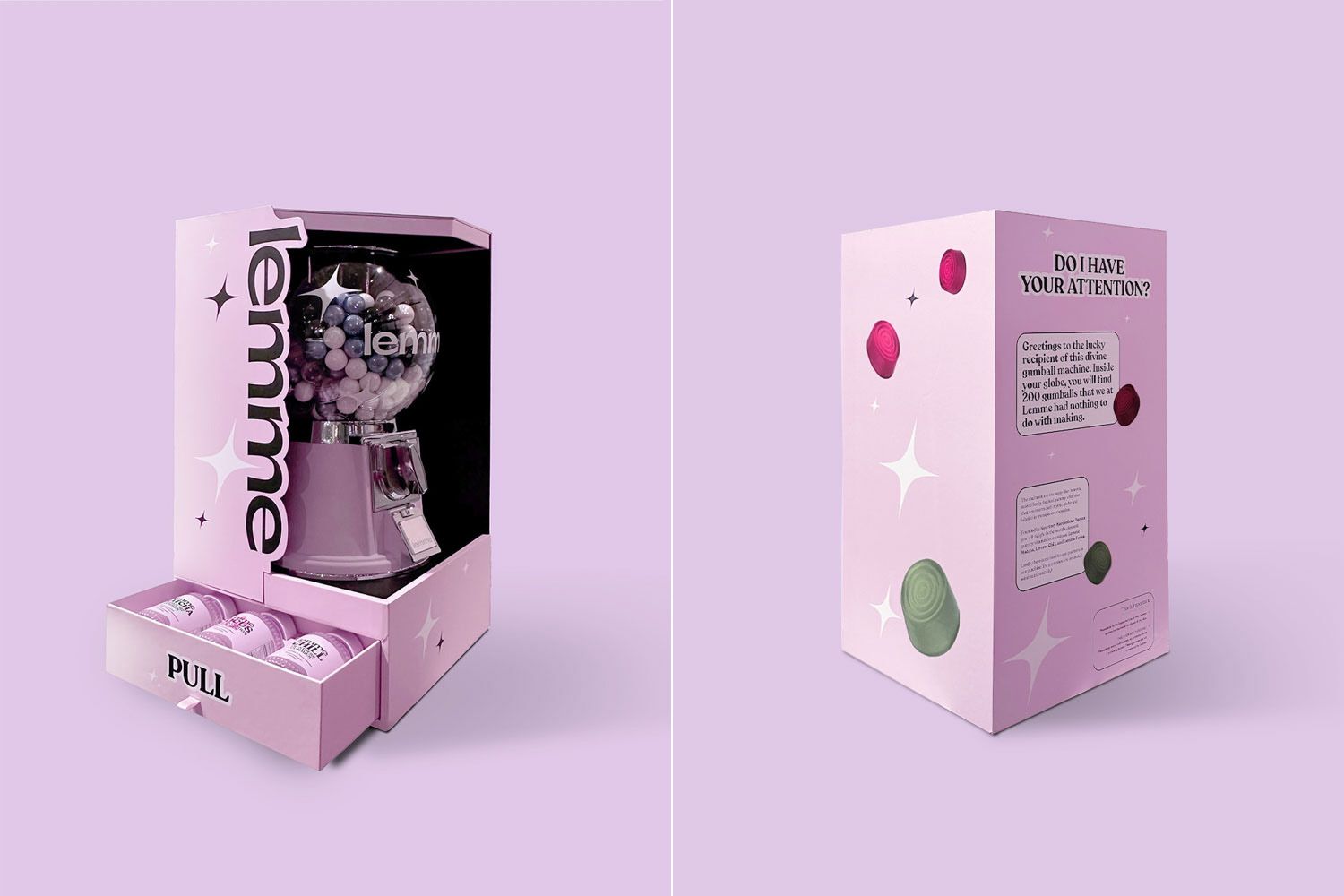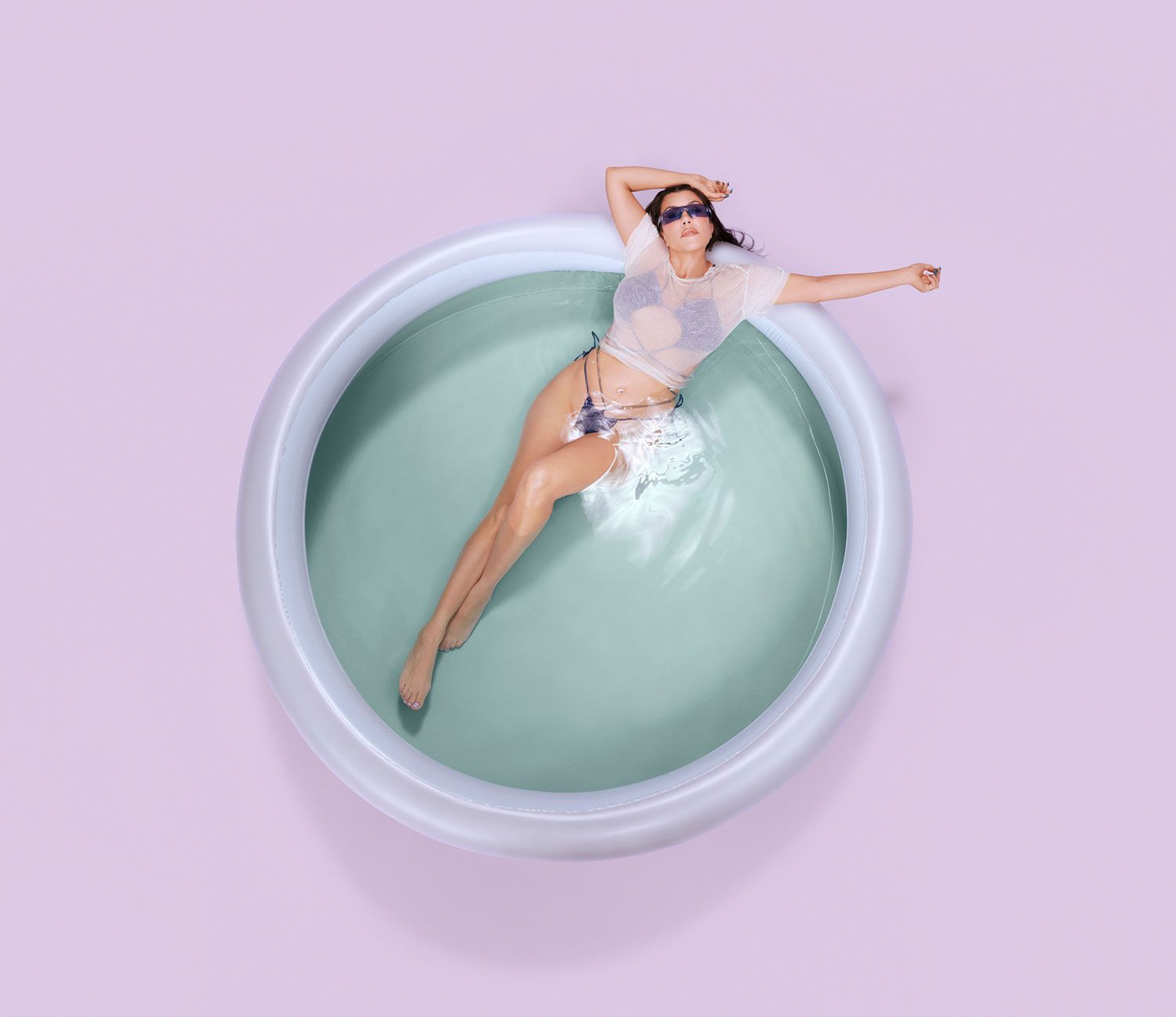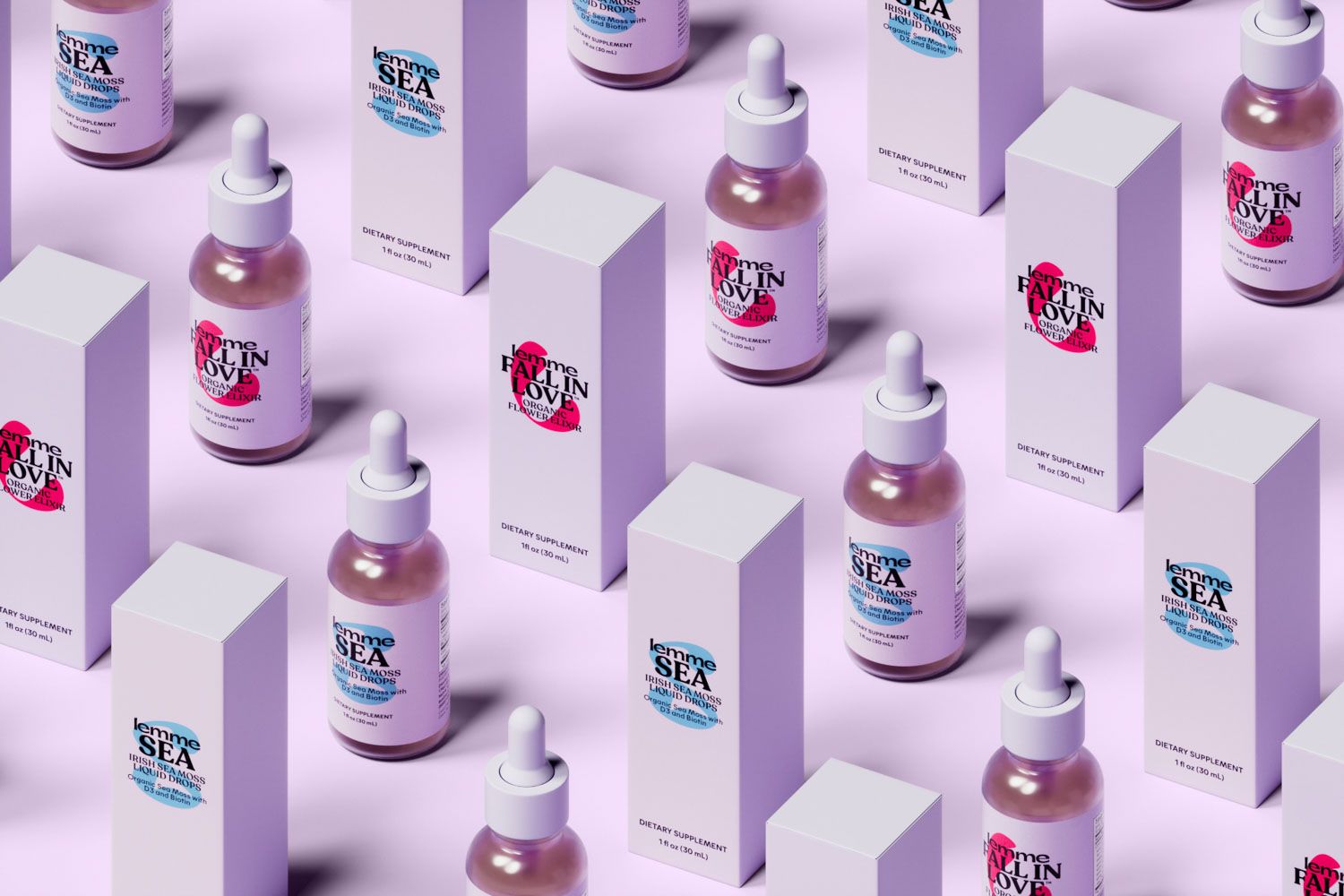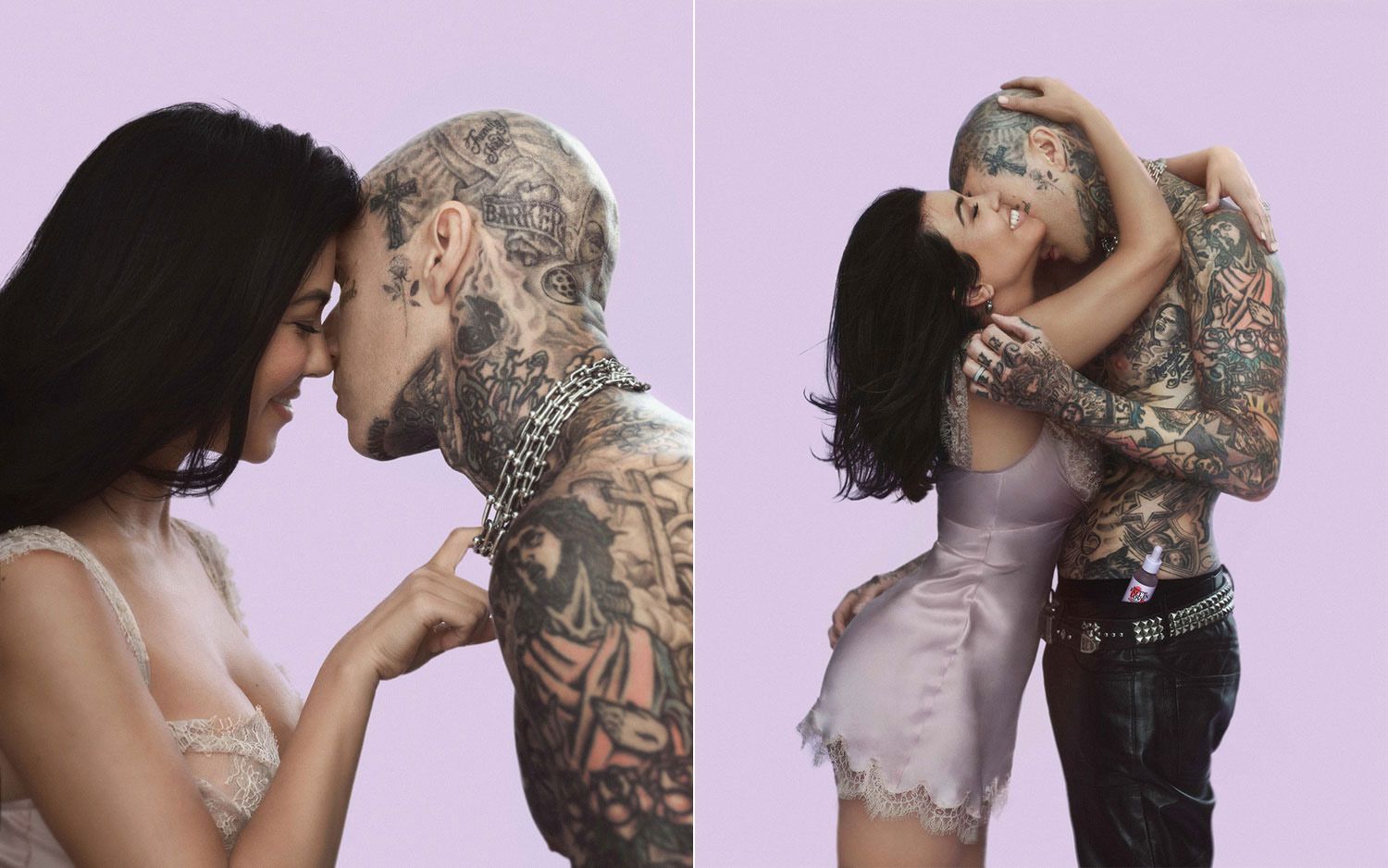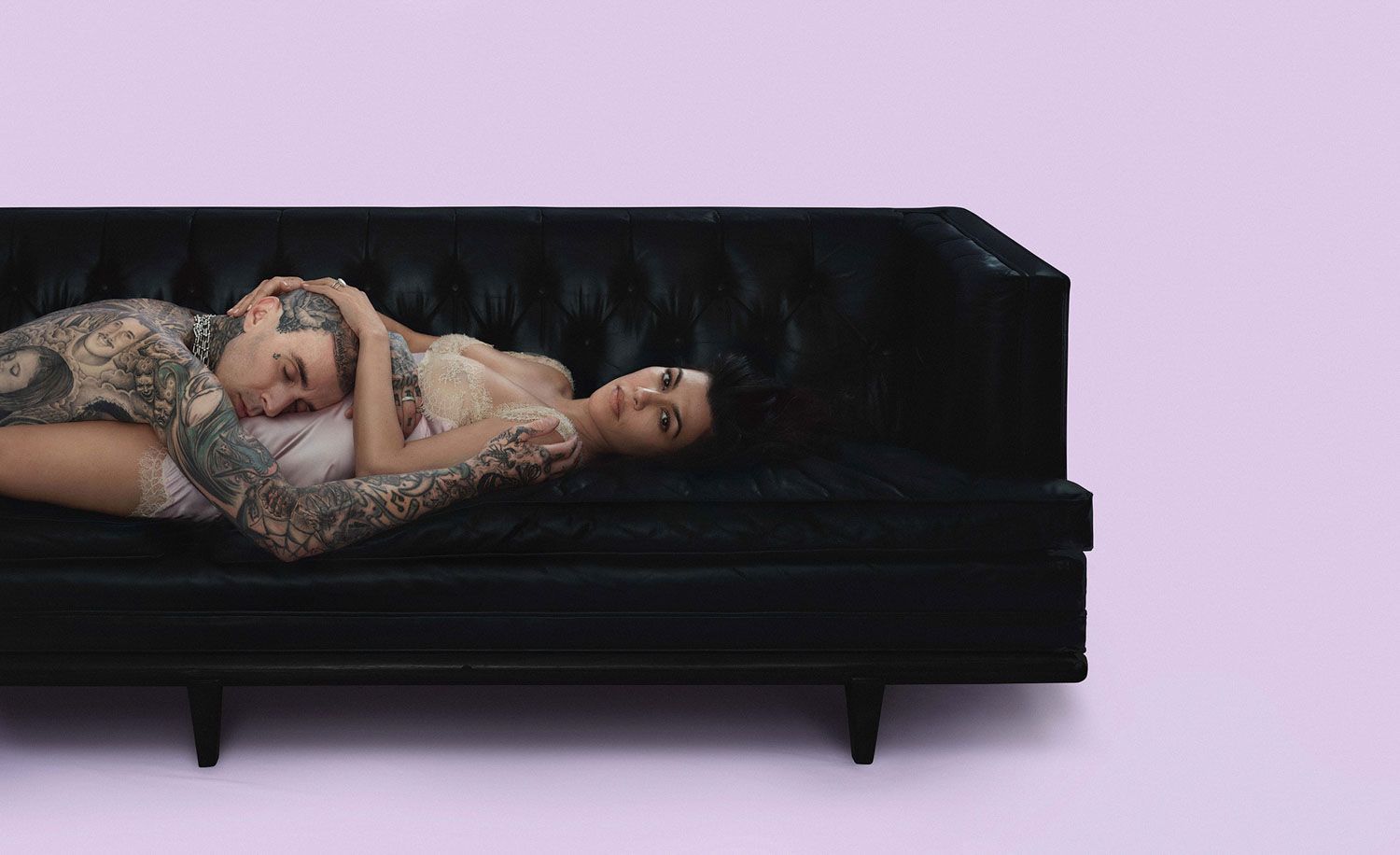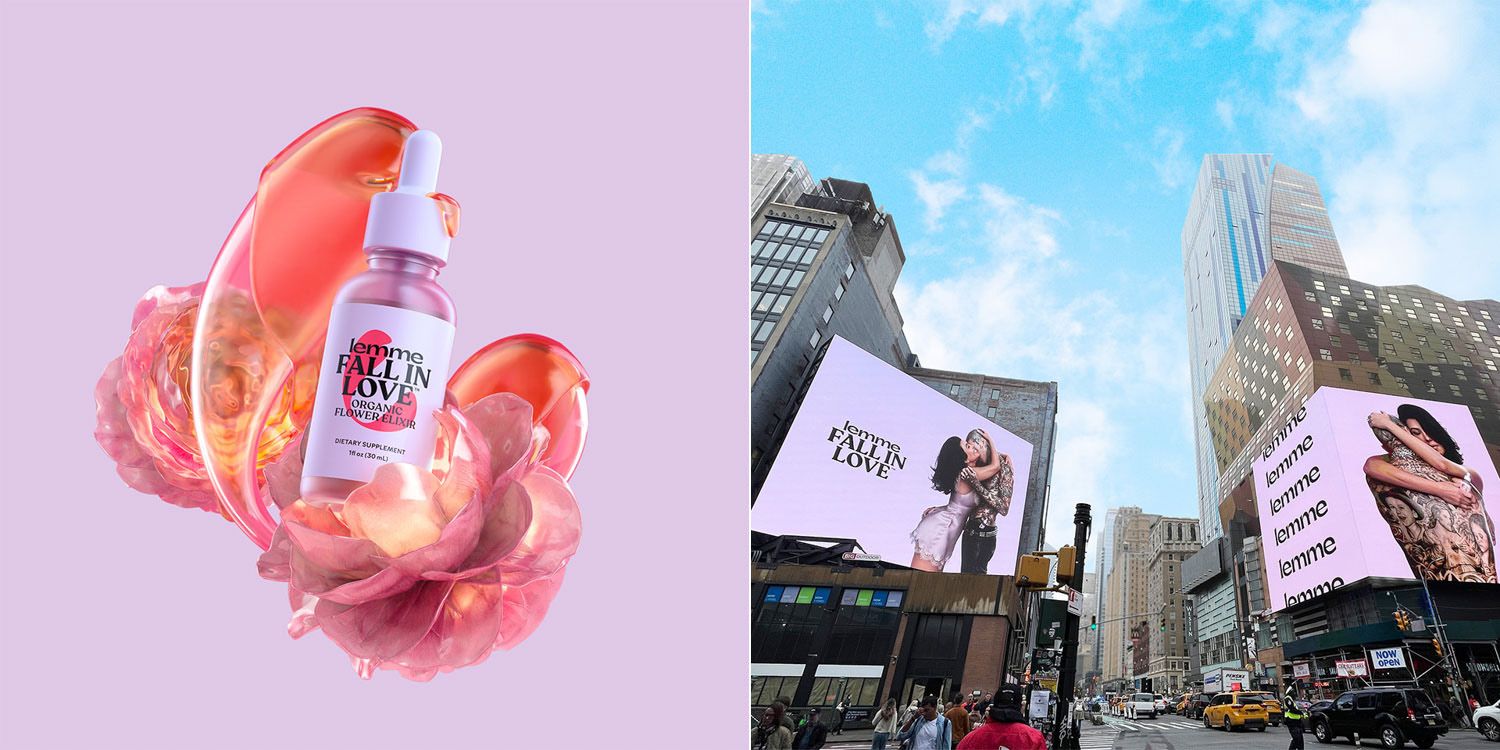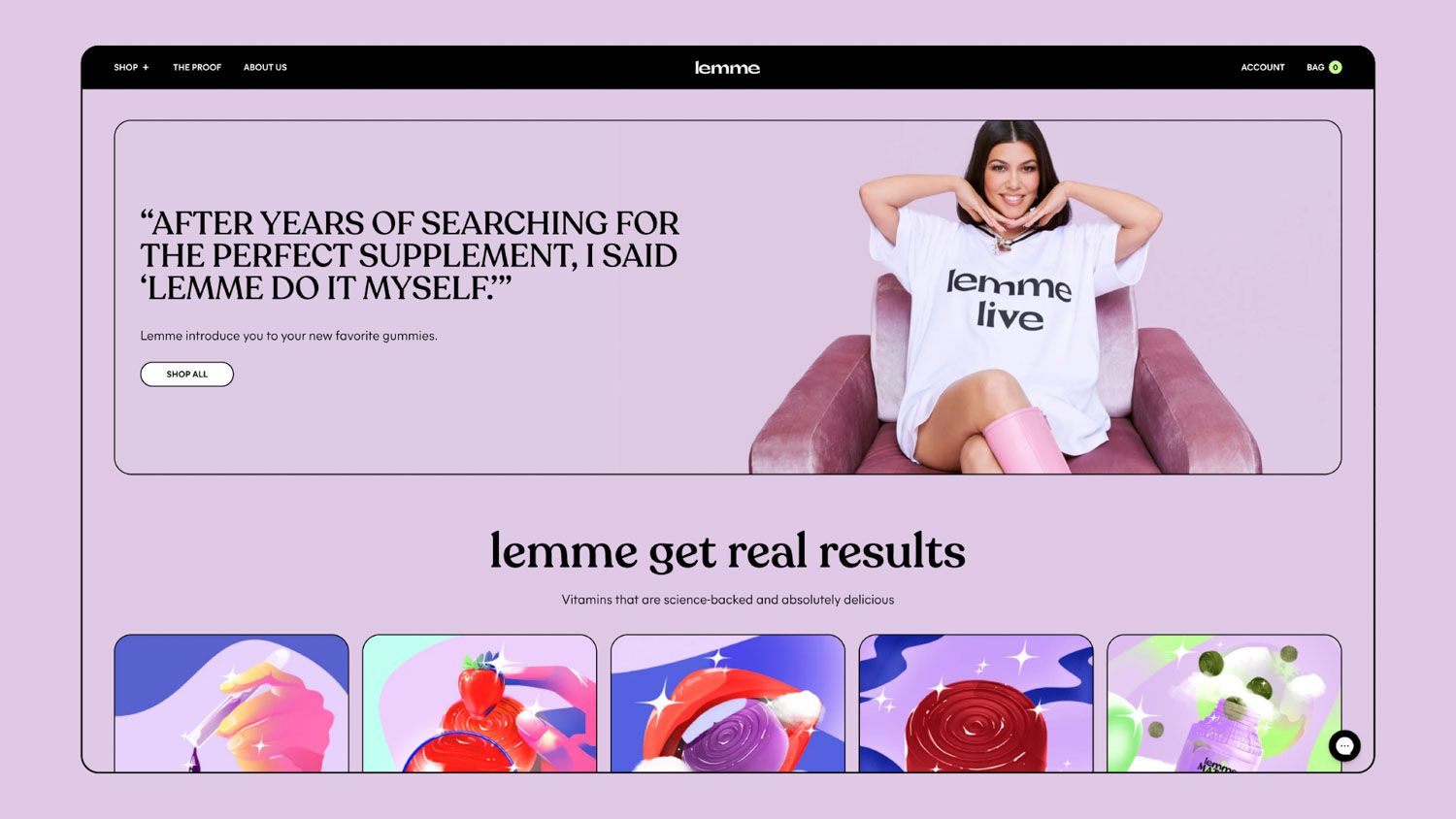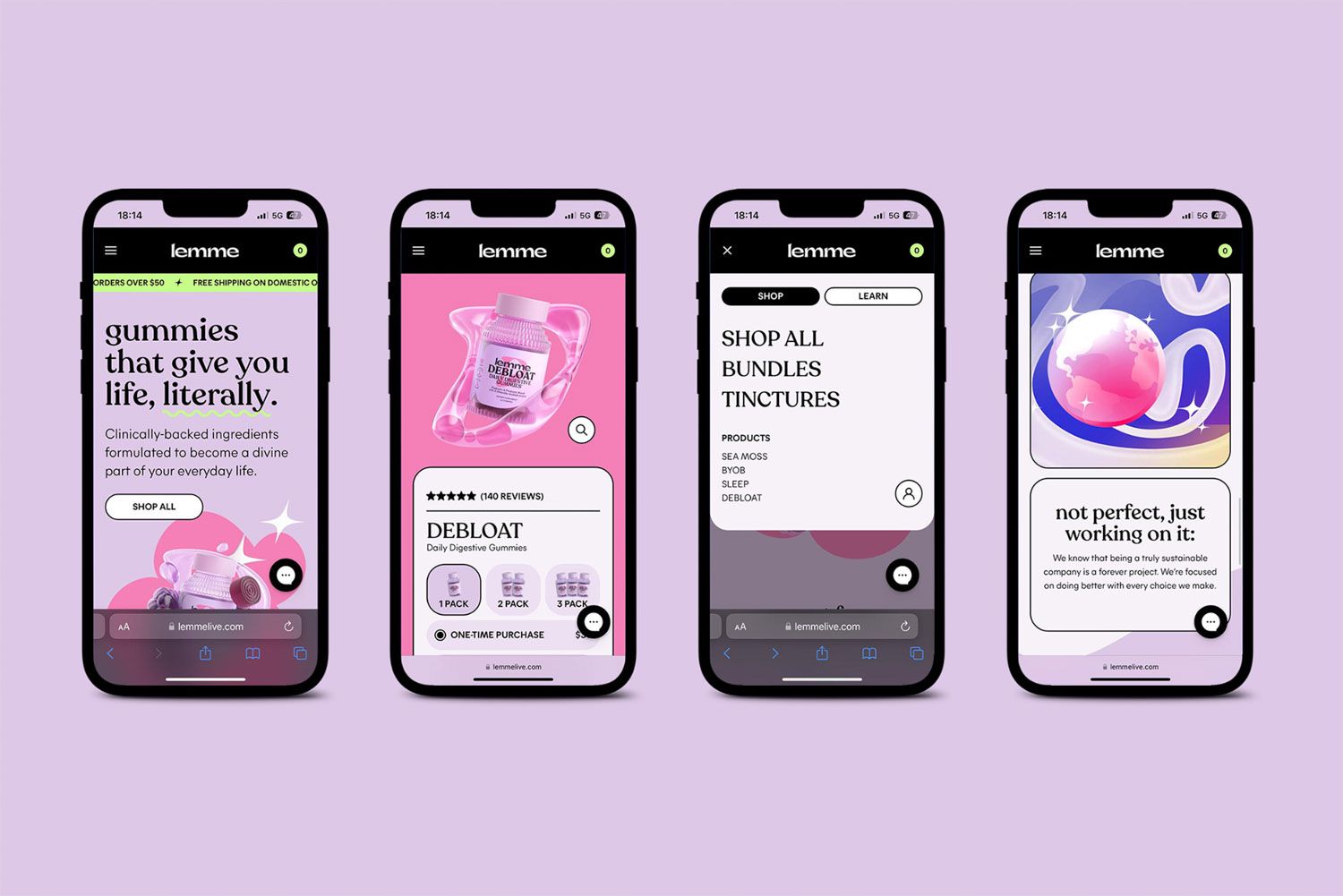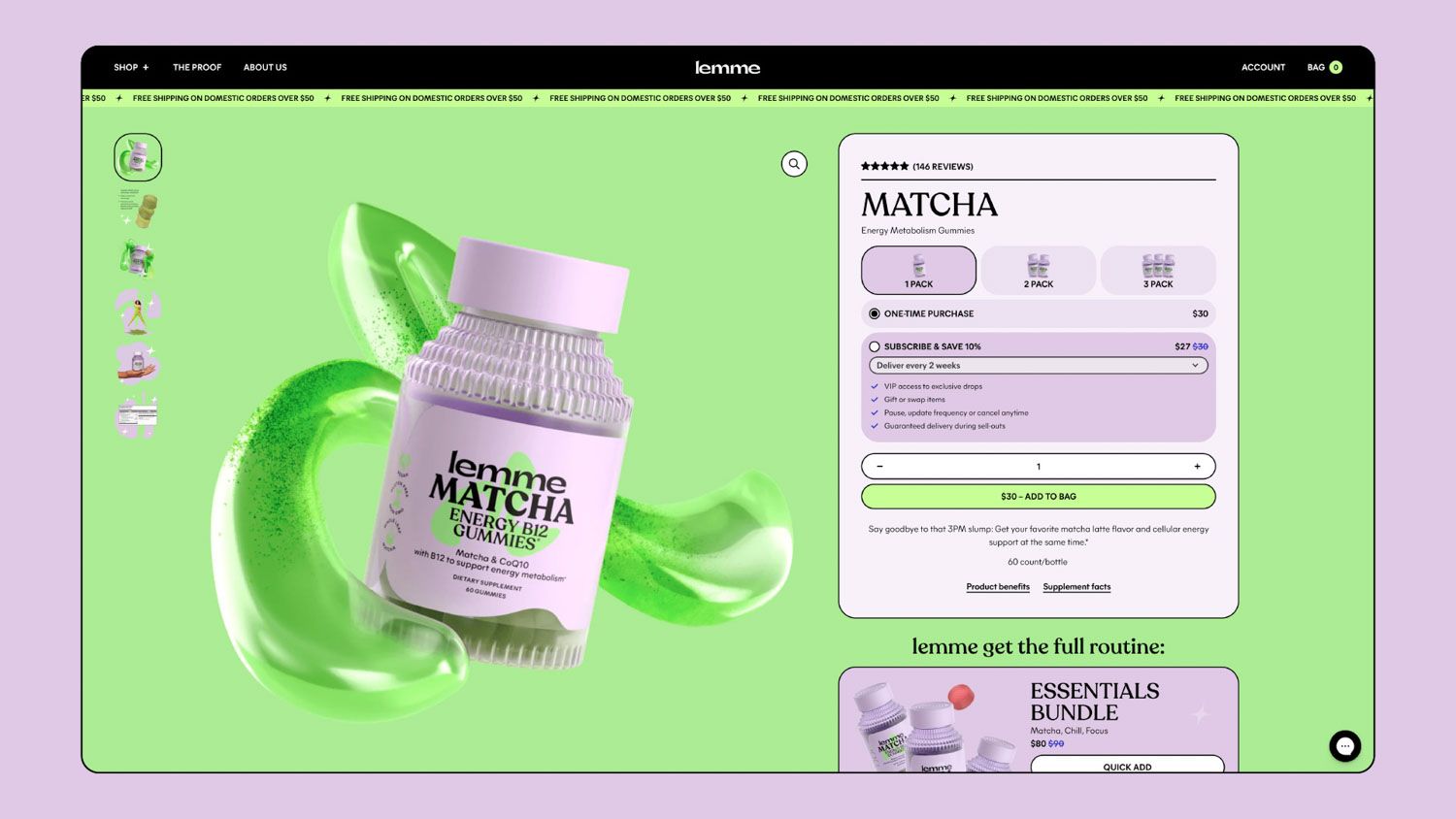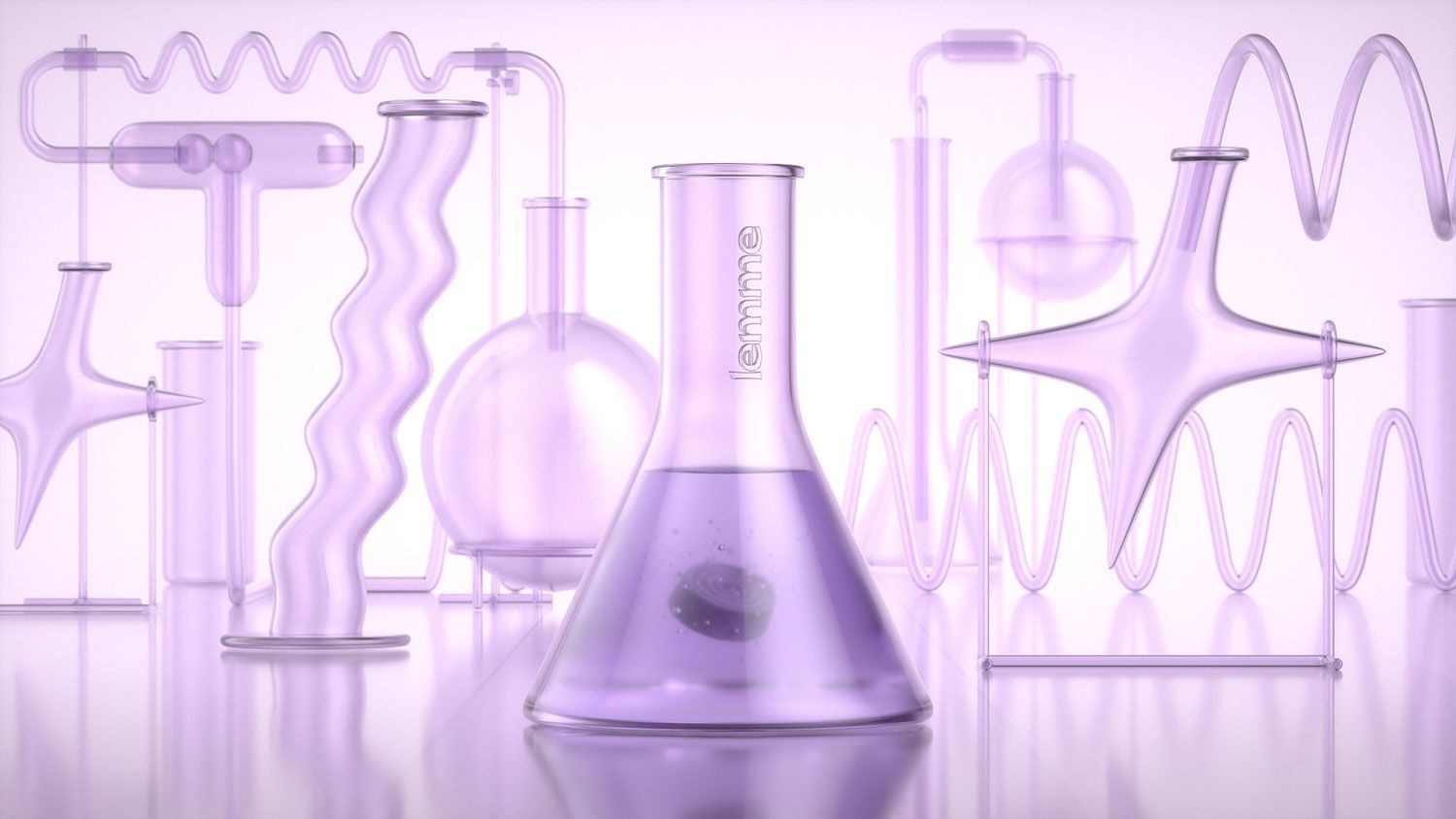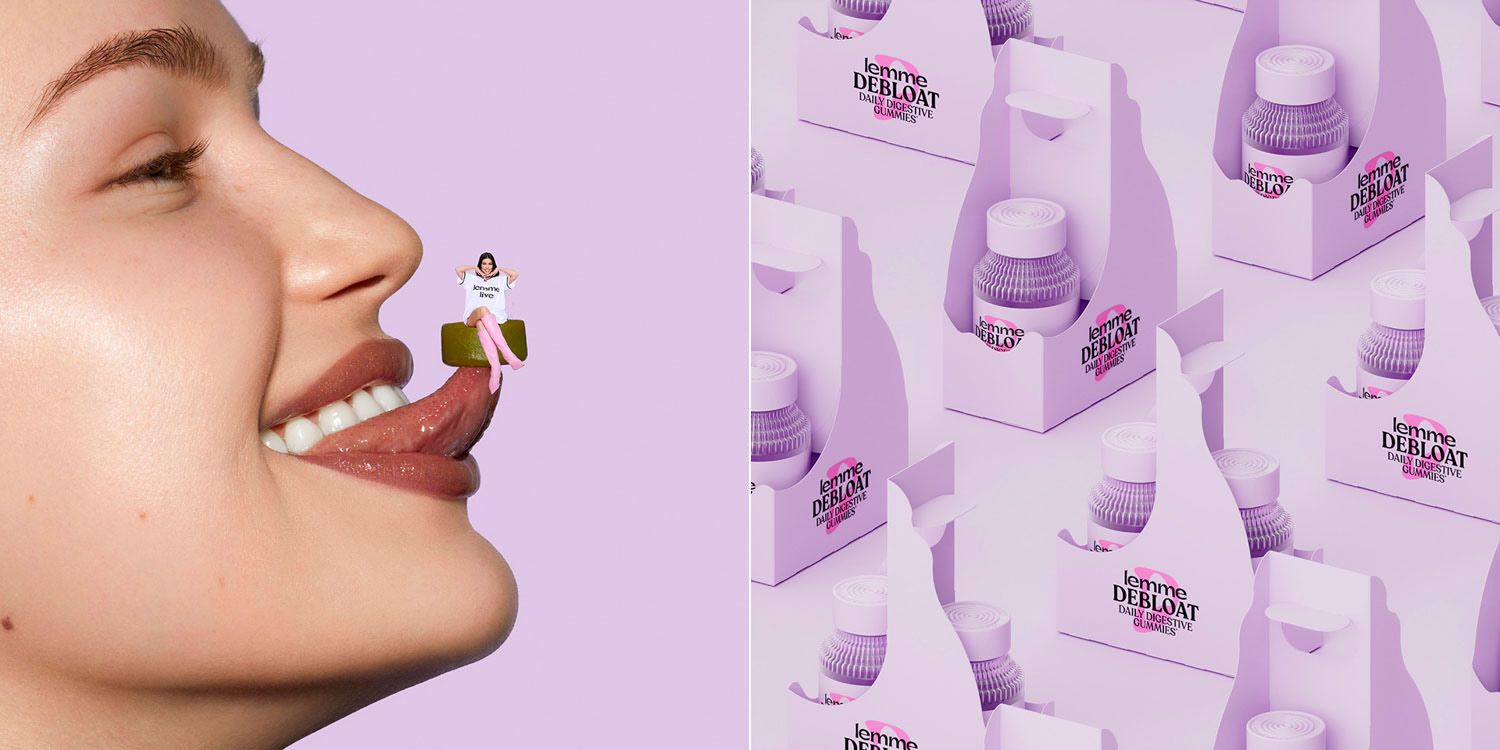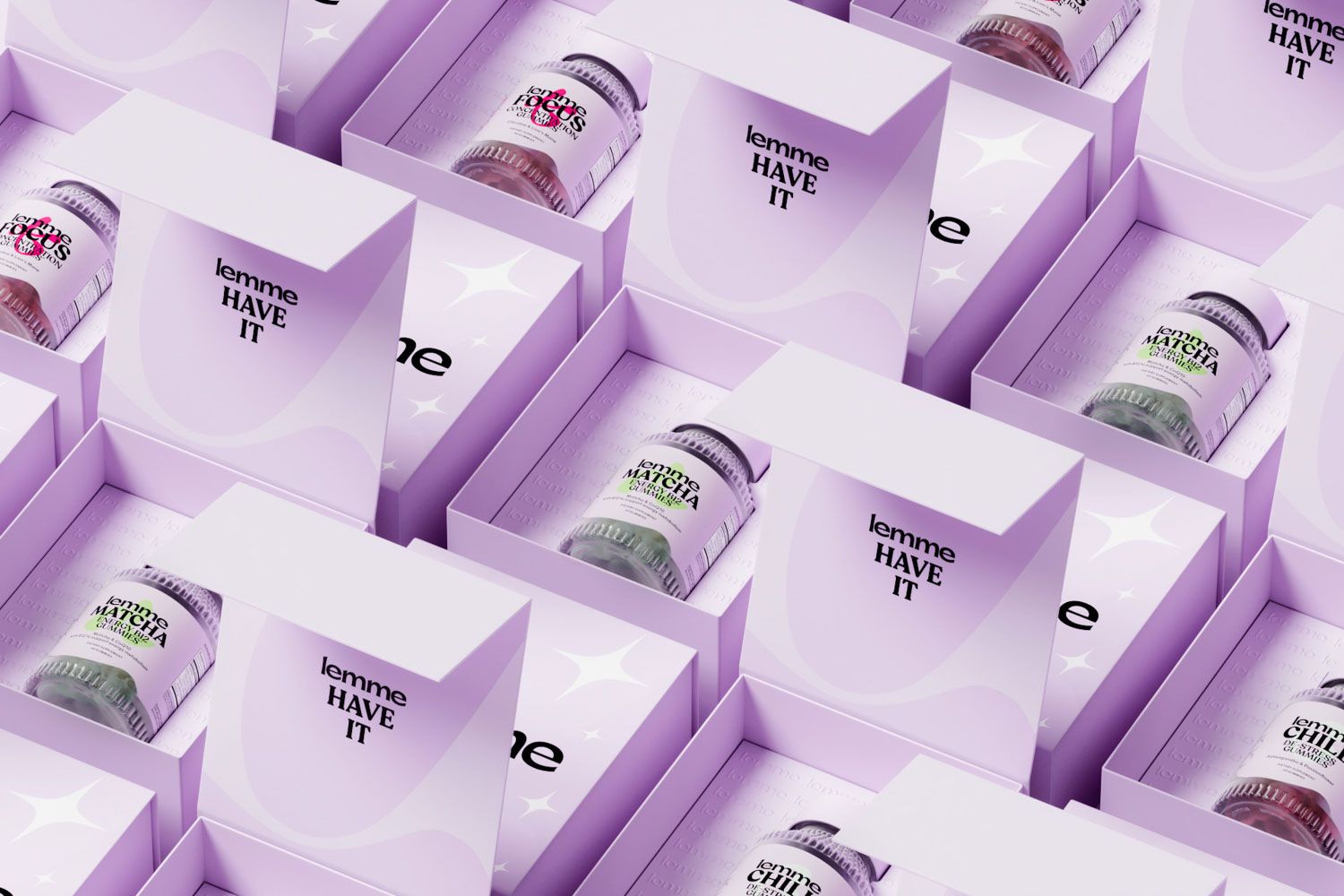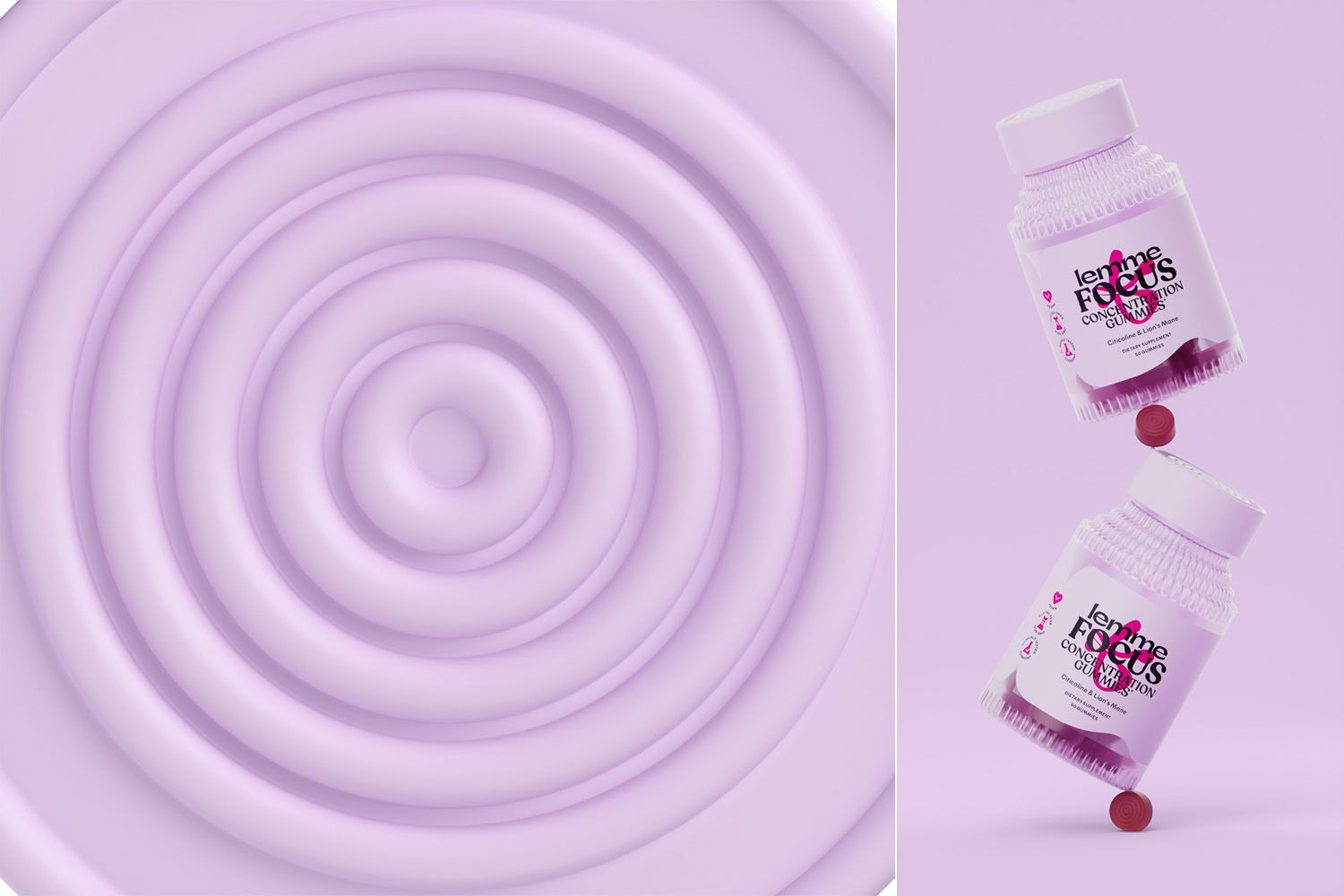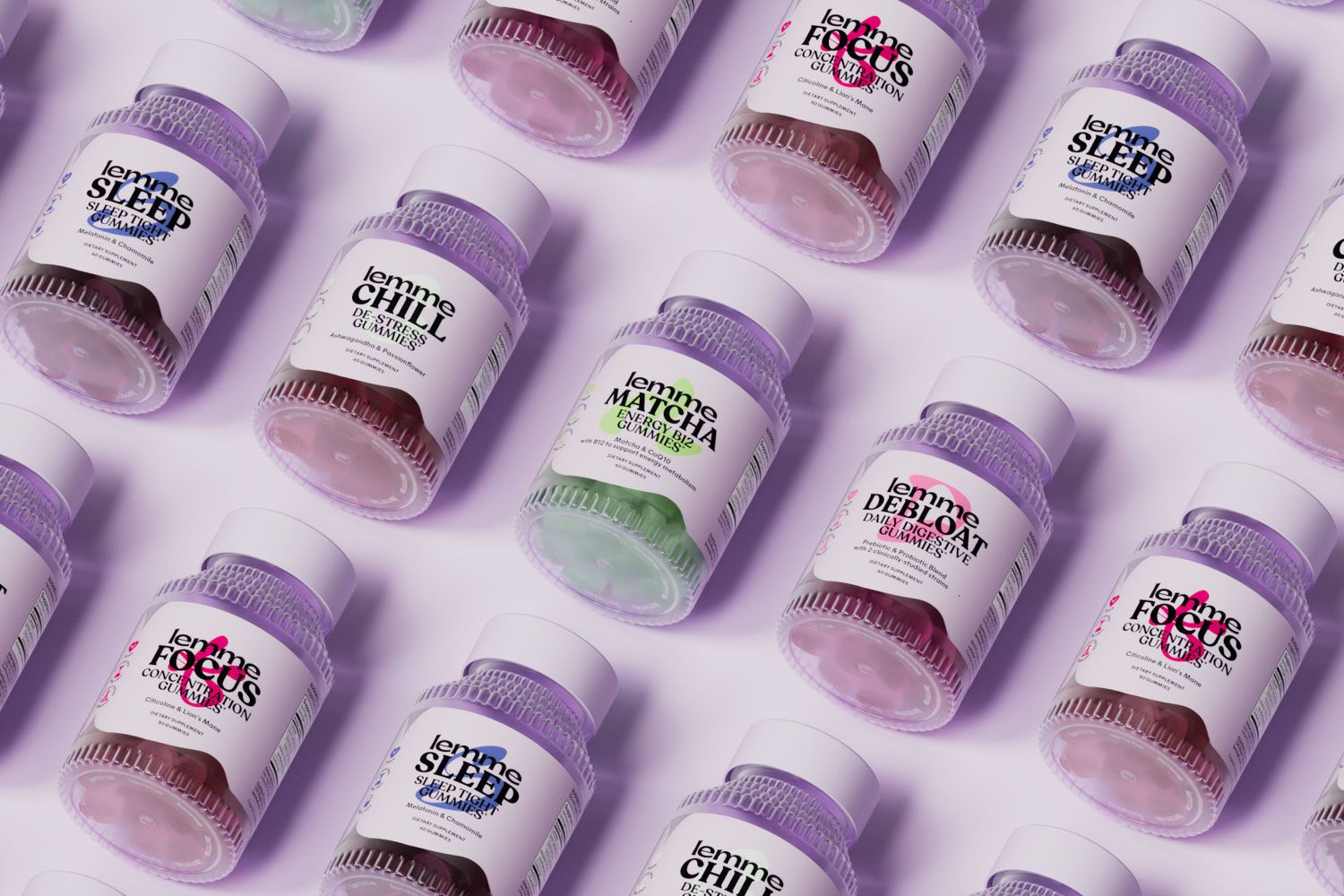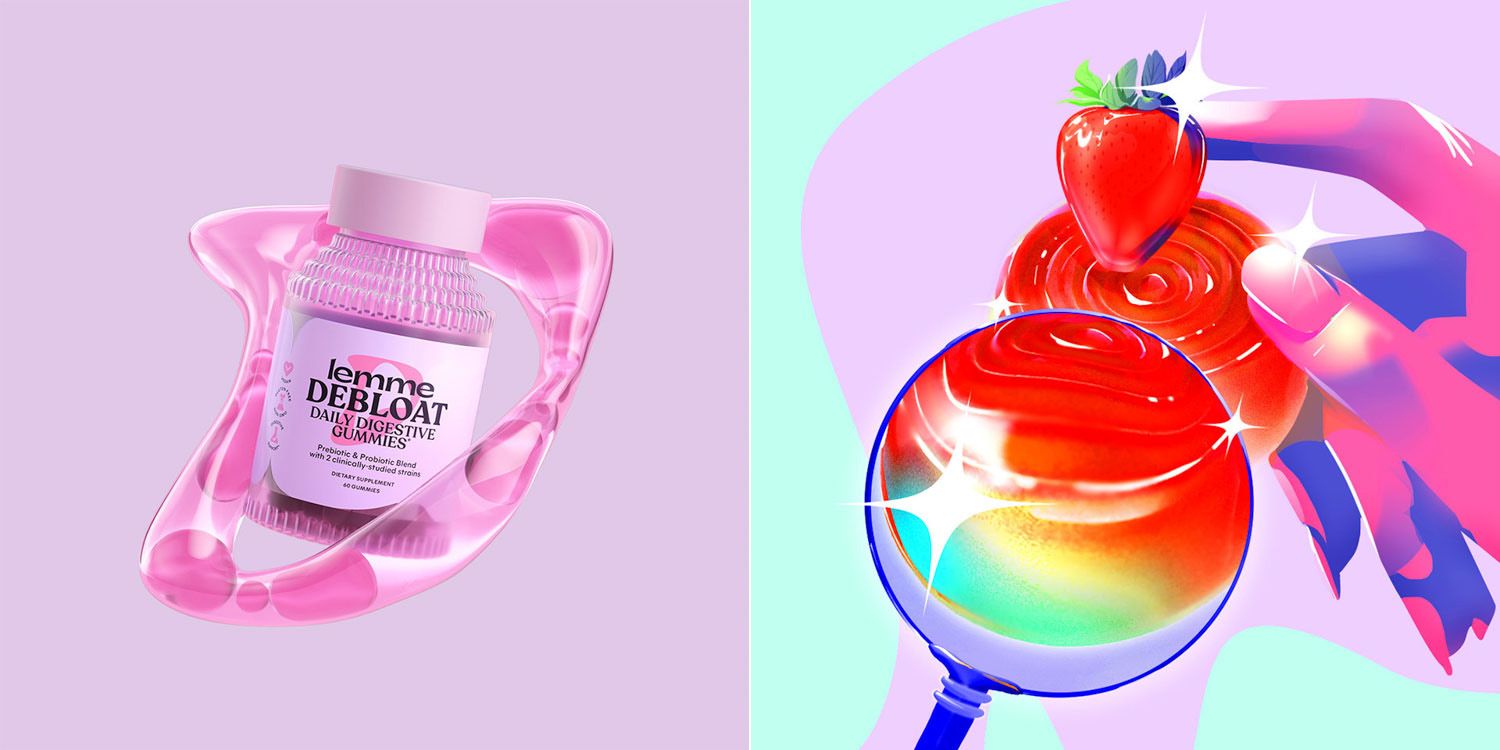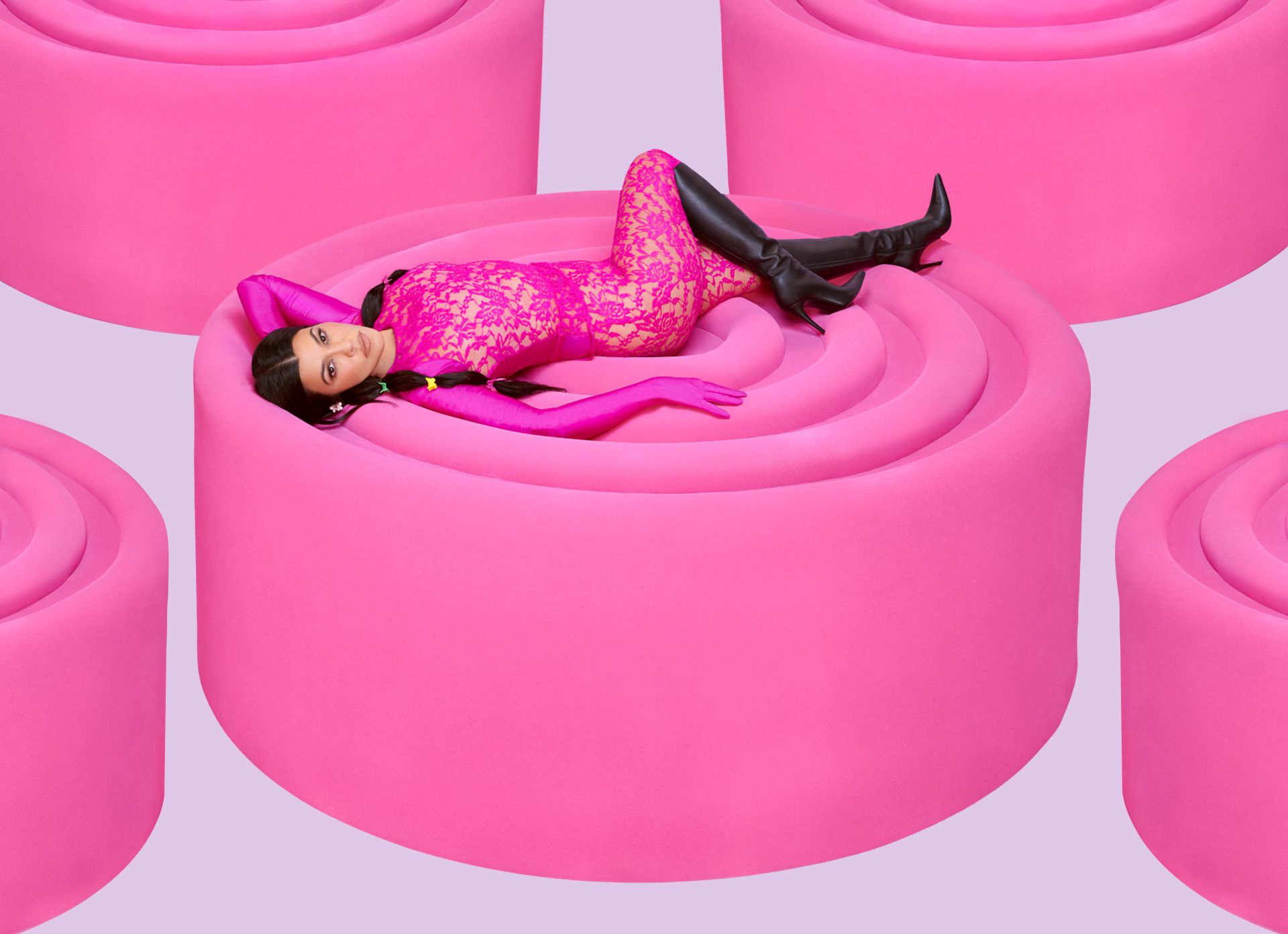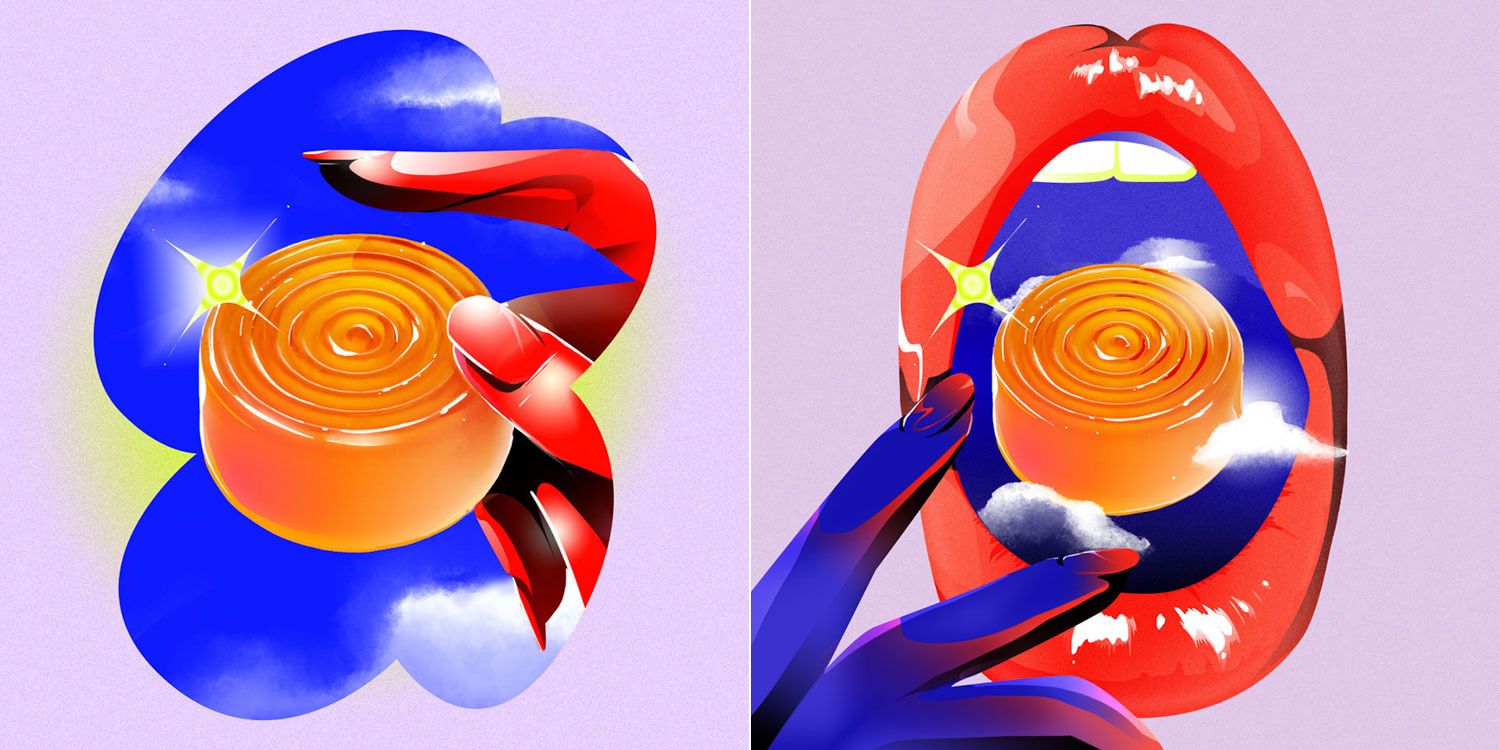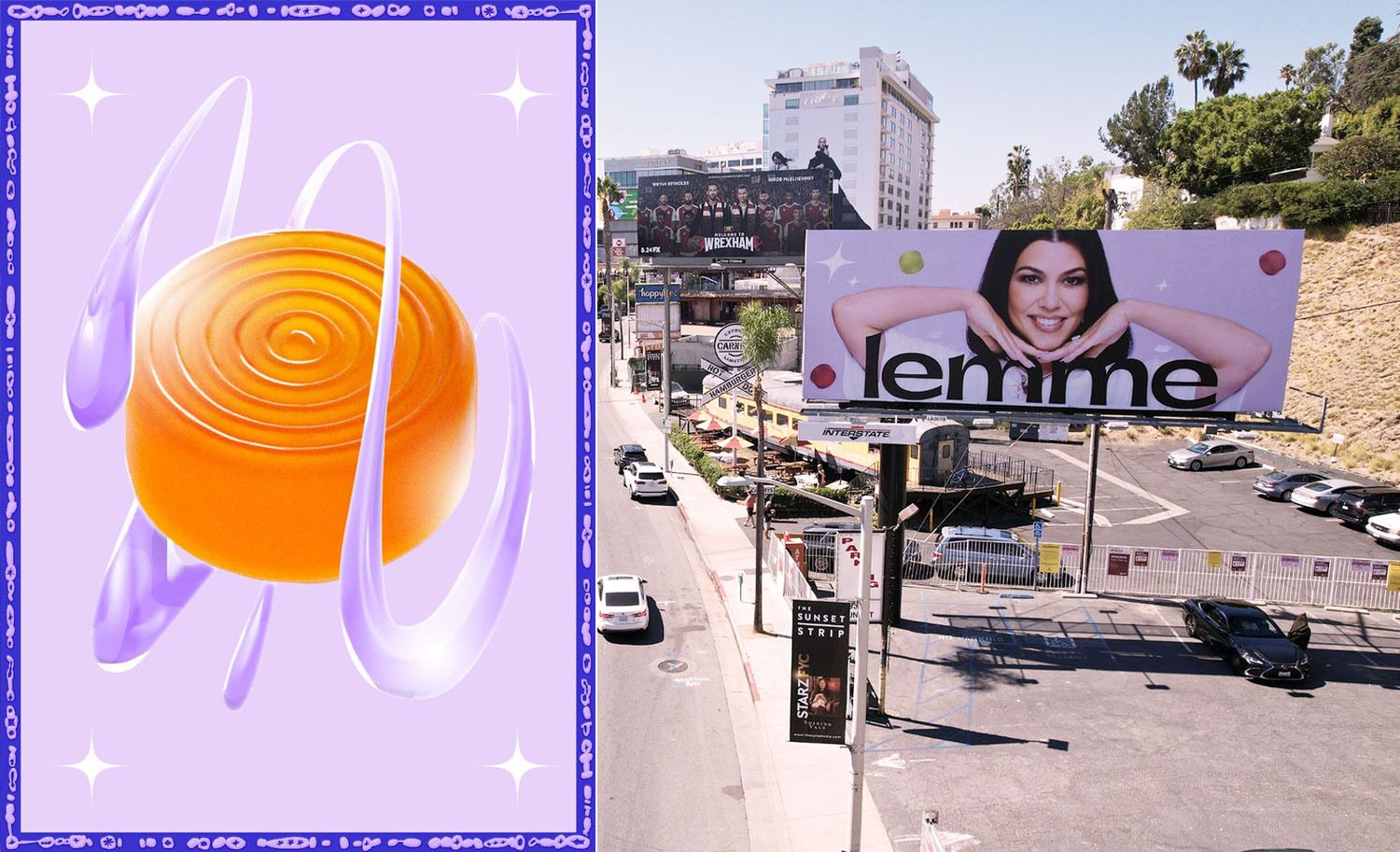 LEMME
Lemme introduce you to a new line of vitamin and botanical supplements created to become a divine part of your everyday life. After giving birth to her first son, Kourtney Kardashian became extremely aware of the importance of nutrition. Since then, her wellness journey has continued to grow. The line features Lemme Chill, Lemme Focus, Lemme Matcha, Lemme Debloat, Lemme Sleep, Lemme Purr, Lemme Fall In Love Tincture and Lemme Sea Tincture.
As their design partner, DE-YAN was responsible for developing the strategy, 360 branding, packaging design, content and creative direction. Unlike traditional supplement lines, we were determined to create products that made daily consumption fun. Lemme's design language takes on a playful approach, and is full of color, incorporating hand-drawn illustrations, custom icons, and CGI. The Lemme bottle— inspired by vintage candy jars—was designed to stand out, on shelves and at home. The design features an embossed spiral lid mirroring the surface of our gummy, a tiered lilac waterfall neck, and die-cut label with custom letter illustrations. Each of the supplement bottles is made of 100% post-consumer recycled plastic, meaning no virgin plastic is sourced in their creation. The custom mailers and shipping boxes were also designed to be 100% recyclable, biodegradable, compostable, and made with FSC-certified paper.
Lemme nourish your body, feed your soul, and raise your vibe.